What is Search Engine Optimization - SEO?
Search Engine Optimization is the process of preparing a website in order to achieve search engine rankings that drive traffic to your site. SEO is an ongoing process beginning with the initial optimization of the site, monthly maintenance of the site, regular evaluation of search results and adjustments to the site.
Why do I need Search Engine Optimization?
What good is having a web site if no one knows about your site? Recent studies have shown that 90% of internet buyers are turning to search engines to find the products they want. Higher rankings = higher traffic = higher sales. This can be an important factor if the goal of your website is to increase product awareness and to generate sales. Promotional websites can benefit as well. Again, consider the success of a website that promotes an organization, a cause or movement, and even special events if visitors are not directed to the site.
Please mail us at , for free quote for seo services.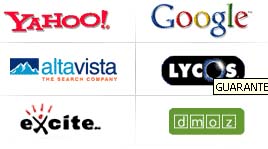 NOW OR NEVER OFFER FROM ADITYA INFOSYSTEMS :
A Total Website for Just Rs 100/- per month
Click Here For More Information